Whoever you are, wherever you're from, you are welcome here.
This is a youth group full of people wanting to grow closer to Jesus, each other and make a difference in this world with their lives. Revive Youth currently meets every 2nd & 4th Friday at the church from 7:00-9:00 pm.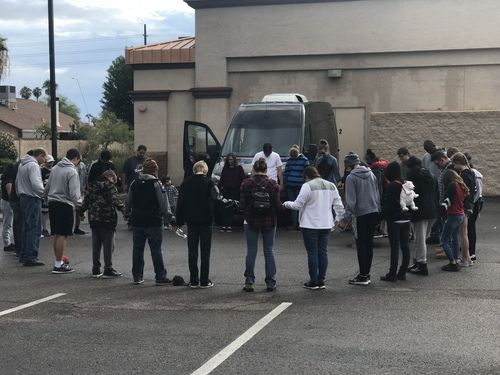 Come join us every 2nd & 4th Friday for a time of fellowship, worship and Bible study. These meeting are open to all Jr. & Sr. High students! For more information about Revive Youth send us a email in the contact form below or call the church at (480) 917-8950.
Reach Your School for Jesus
Revive Youth serves with the National School Project to help equip and support high school Christian clubs with resources, prayer and guidance as they seek to share the Gospel of Jesus Christ with every person at their school. For more information about the
National School Project
send us an email on the contact form below.
We'd love to hear from you. Fill out the form below to get started.